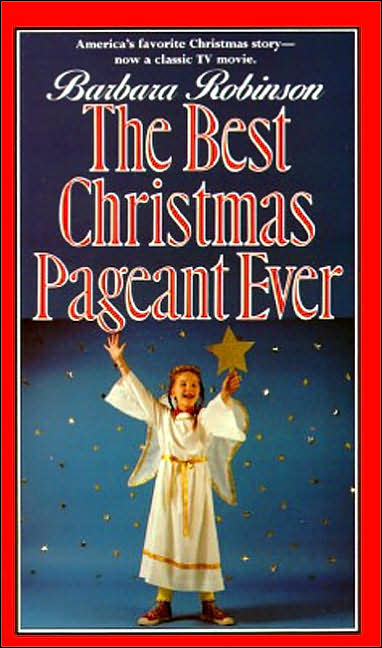 My book club has decided to take a light approach to December, and this was our selection. It is a children's book so I read it this afternoon while my car was being rustproofed. It's only 79 pages so it is a fast, fun read. It was just a delightful little book. I can't wait for Darcy to read it too.
It tells the story of a small town preparing for their annual Christmas pageant. Every year it's the same thing. The same wise men, the same shepherds, the same Mary and Joseph. Until the Herdman family hears that you get free refreshments at Sunday School and decide to show up. The Herdman children usually spend their time smoking cigars and setting things on fire, so a Christmas pageant is very out of character for them. But when the 6 Herdman children are given leading roles in this year's pageant, things suddenly look very different from other years.
This book is hilarious and poignant. It made me laugh and once or twice brought a little tear to my eye. If you're looking for a great Christmas read, I can't recommend this one highly enough. If you have read Wally Lamb's
Wishin' and Hopin',
this is a very similar read, and now they are two of my favourites to read at Christmas.