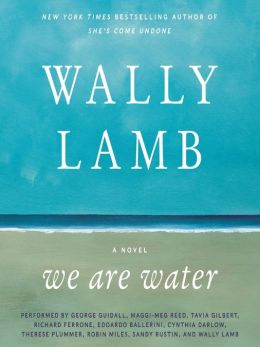 I have been a fan of Wally Lamb's for years. I love the way he tells stories, the depth he brings into a storyline and how his stories often span generations in a family. When I heard he had released a new book, I bought it without knowing anything about it. I will not do that again.
His books can tend to be dark (with the hilarious exception of
Wishin' and Hopin'
) but this book is disturbing. Just completely disturbing. I wish I'd never read it, because there are now images in my mind that I can't get out. The book claims to be about how a woman (Annie) shocks her family by leaving her husband of 27 years for a woman. The book jacket references "a Pandora's box of secrets" that will be opened as these women prepare to be married. The book looks at Annie's family and how her first marriage fell apart and the impact that had on her children. Annie had some secrets that she brought into the marriage that she couldn't quite cope with.
I'm not normally one for spoilers, but I really wish I had known this before I read the book. Annie, was molested and raped as a child by a cousin who lived with her. The chapters of the book are told in alternating voices, so we get the perspectives of different characters. Well, several chapters are told from the perspective of the molester. I was completely unprepared for that, and to be honest, it's not a perspective I had any interest in reading. He discusses how he finds new girls to approach and how he grooms them. This is not something I want to read for fun. Again, the book jacket talks about the alternating voices, but only mentions Annie, her ex-husband and children, it doesn't say anything about the cousin.
Wally Lamb's storytelling is still incredible to me, but this is not a story I want to be told.